Loaves & Fishes
Battlers Supermarket
29 Mary Street, Kingston and 12 Norah Street, Crestmead
Food Club Members, ($20 yearly membership)
The Battlers Supermarket is open week days during business hours (8:30am - 4pm).
Mission, Loaves and; Fishes Street Meet Care Service (see links section for website)
29 Mary Street, Kingston, Queensland
Ph 07 3808 5713
ABN:74 098 830 957
A Tax deductible gift and registered charitable organisation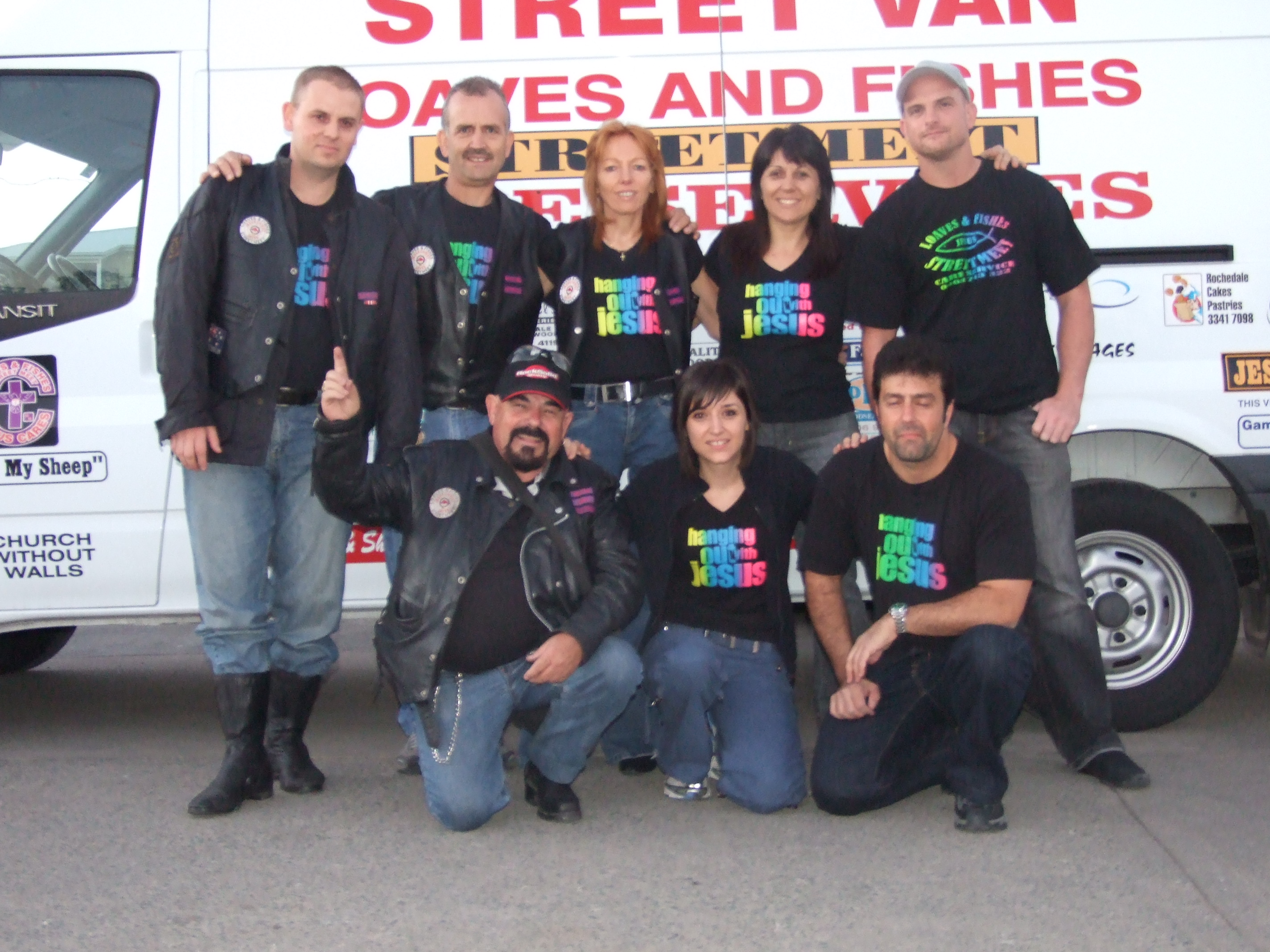 Pastor Jock Bamford started ministry to the needy with only a few sandwiches he made each week while he fed the people and preached the reality of Jesus Christ. Since then the ministry has grown to where the site in Kingston gives out groceries to those in need and feeds those living in the streets of Brisbane and Logan throughout the week. Mondays and Thursdays at Quarry Street Spring Hill Brisbane car-park area (opposite Pindari shelter) from 6 until 7pm and weekdays at Mary Street Depot. Pastor Jock and his team of volunteers has a heart for the lost and the Aussie battlers. AIC Australia Inc. supports Loaves and Fishes where possible as we believe in their calling and mission. Please feel free to contact Loaves and Fishes if you wish to contribute anything/volunteer or if you need assistance.
Archbishop Peter and Archdeaconess Karen at Loaves and Fishes Ministry