Pastoral Services
Baptisims, Confirmations, Funerals and Weddings (We use sound amplifiers to ensure we are heard for your ceremony)
BAPTISMS
Holy Baptism (or "Christening") is available to all who desire it, either for themselves or for their children.
Baptism in the AIC can be at a public service which are arranged throughout the year following the morning service, or at a private service arranged just for you, your family and friends, this service can take place anywhere, in your own home, your garden, a favourite place or in a hired hall. Baptism marks a new beginning. It is the time when we celebrate a person's acceptance of the Christian faith, and their desire to grow in faith throughout their lives. When children or babies are baptised, their parents and godparents agree to be models of the Christian faith in their daily life, and to seek the Church's help in teaching their children about Jesus Christ. Baptism is also a celebration of a new life in our midst as a gift from God, and the whole Church wishes to join with you in this celebration.
How to arrange a Baptism
Just contact your nearest AIC clergy (See the "Contact Us" section or contact the individual clergy personally) with plenty of notice for the Baptism date that you would prefer. There will be a short meeting with the Priest prior to the date to obtain all the practical details for the records and to discuss the meaning of Holy Baptism. It would be helpful if both parents and godparents could attend this meeting. Donation of $100 (Negotiable) to the Anglican Independent Communion Australia for Baptism/Naming ceremony, civil or religious.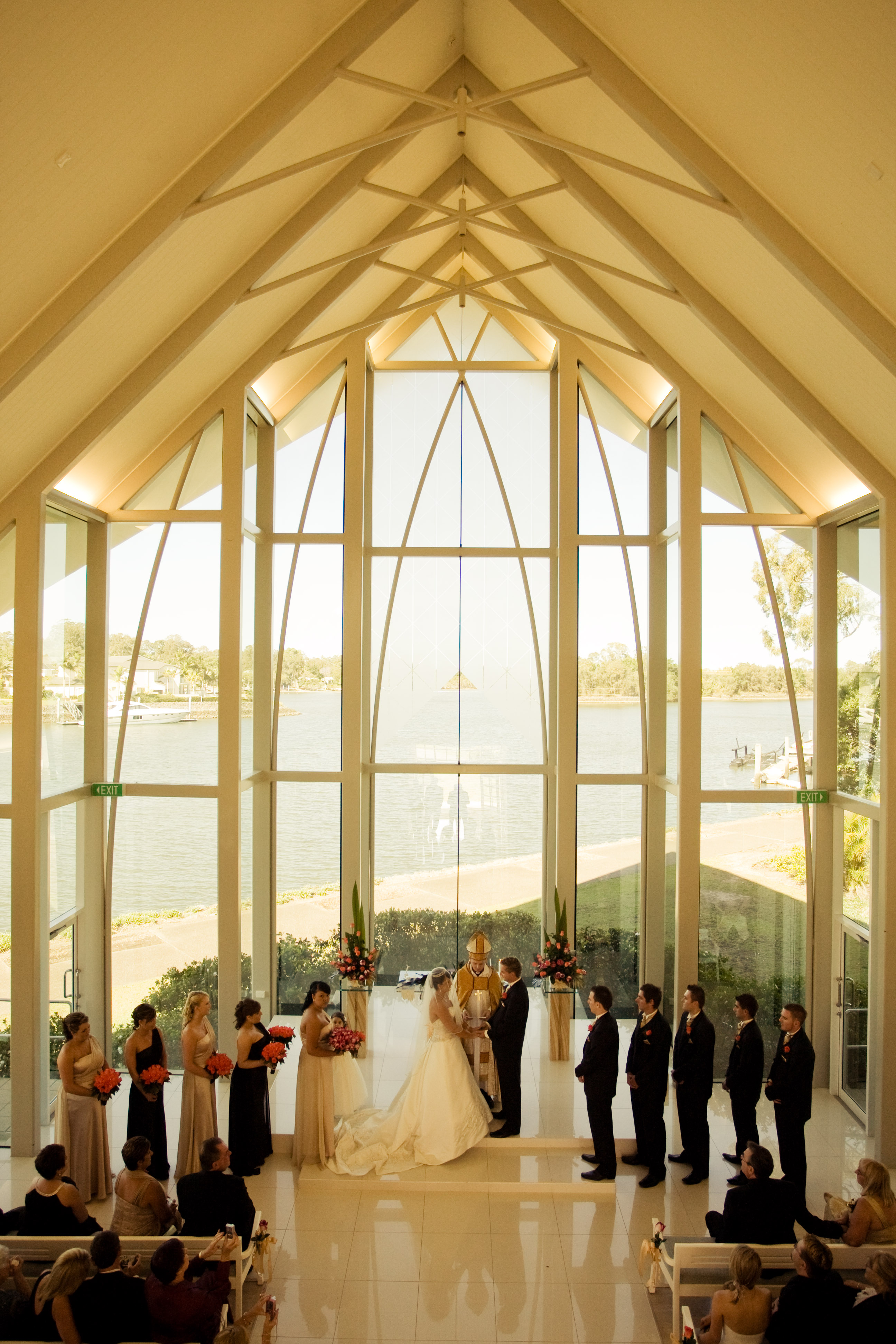 WEDDINGS                                                                                                                                                                                                                                                                                          

Like the situation in the United States of America or in Scotland, here in Australia and England weddings can take place just about anywhere you choose, within reason. Such places can be Churches, Hotels, Stately homes, Sports grounds, parks, homes or Registry Offices, indeed anywhere where it is possible for witnesses to be present. As the majority of the AIC parishes do not own buildings of their own, but meet regularly in local Community Halls, Scout Headquarters or in some cases members' own homes.
How to arrange a Marriage Blessing Service
Contact your nearest AIC clergy (See the "Contact us" section or contact the individual clergy), in plenty of time, giving him the date, place and time for the service and he will be happy to meet with you and help you plan all the details so that you may have a wonderful day, which will long be remembered not only by you, but by all your family and friends as well. Donation of $400 (Negotiable) to the Anglican Independent Communion Australia for Wedding ceremony, civil or religious.
FUNERALS
AIC clergy are available to you when there is a death in your family. Those who mourn need support and consolation, and if a service and prayers in a Church would be helpful, we can provide that for you Whether you choose to have a service at a Cemetery Chapel or at the local Crematorium, our Priests are always available to conduct these services for you.
Why have a Christian Funeral?
Although funerals are for grieving, they are also a time to give thanks for the life of those we have loved and lost through death. The Christian funeral service includes the belief that there is hope in death, as there is in life. The service is a time to express that hope, as well as saying goodbye to those we love. The Priest will visit you to arrange a service that will provide a suitable memorial. A Church service also provides a venue for friends to pay their last respects and support you in your time of grief.
How to arrange a Funeral Service
You may wish to call one of our clergy direct (See the "Contact us" section), or have your Funeral Director make the initial contact for you. Simply tell the Funeral Director what you would like, and they will make all the necessary arrangements. Once a date has been set, our Priest will visit you to discuss the service and any special requirements you may have. Donation of $300 (Negotiable) to the Anglican Independent Communion Australia for Funeral ceremony, civil or religious.
CIVIL SERVICES
You can have a civil child name-giving ceremony, civil funeral/celebration of life ceremony, civil marriage/wedding ceremony, civil re-dedication of vows marriage ceremony...etc. "Please note that We believe that Same-sex Marriage/Commitment Ceremonies are not compatible with Scriptural Principles and therefore We will not perform ceremonies for Civil Unions. Throughout history, Christians, Jews and Muslims have taught that complimentary (or opposite sex, male and female) is essential to the nature of marriage; to alter this definition is to facilitate a lie. The issue is the nature of the event, not the sexual orientation of the client." Matthew 19:4-6 New King James Version "And He answered and said to them, "Have you not read that He (God) who made them at the beginning 'made them male and female,'and said, 'For this reason a man shall leave his father and mother and be joined to his wife, and the two shall become one flesh'? So then, they are no longer two but one flesh. Therefore what God has joined together, let not man separate." "2 Timothy 4:3-4 New King James Version "For the time will come when they will not endure sound doctrine, but according to their own desires, because they have itching ears, they will heap up for themselves teachers; and they will turn their ears away from the truth, and be turned aside to fables. "